We Lend in Majority of the States. 
No Payment on Construction Holdback

Fixed Rates from 8%

No Prepayment Penalties
Lender Fees from 1.50 Points

Loans up to 90% LTV and 3 Year Terms, 100% Rehab.

Poor Credit, Bankruptcy, Foreclosure, Foreign Nationals – OK

Pre-Approvals within 1 Hour, 24 Hour Funding

Direct Lender

Fast Streamlined Process to Save You Time and Money

BBB A+ Rated, 5 star Google & Yelp Reviewed Lender
Call us now at 323-319.3909
 

and speak directly to a decision-maker. 
Recently Funded California Transactions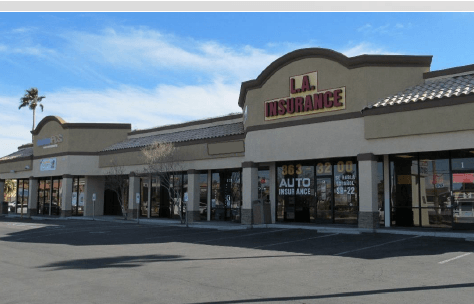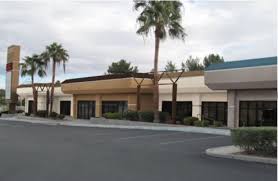 FLAMINGO COURTYARD 50K SQ/FT MIXED USE RETAIL "FEE SIMPLE-2016"
KAUFMAN CENTER-LAS VEGAS, NV 45K SQ/FT RETAIL "FEE SIMPLE-2016"
FLAMINGO COURTYARD 50K SQ/FT MIXED USE RETAIL "FEE SIMPLE-2016"
Why Investors Use California Hard Money Lending
There are a variety of situations in which hard money lending can prove to be the most valuable form of financing. Some investors seek immediate funds to close escrow, which they can access through our quick approval process. Those that have bad credit or recent foreclosures and/or bankruptcies  enjoy easy approval terms, as our loans are based on the equity of the property in question. Some investors don't want the hassle of long and involved qualification processes, or simply want to pull equity from one property to invest in another. Others pursue California hard money loans because they're self-employed or don't have the employment history required for more traditional forms of financing. No matter your situation, Sunset Equity is committed to helping you find a financing solution that fits your needs. We'll work with you to determine the best terms that is specifically tailored to your needs.
Many qualified buyers  find it difficult to secure the loans required for residential and commercial property purchases. Sunset Equity takes the stress out of financing, no matter your credit score or borrowing history. We can help you finance your real estate business ventures with easy terms and quick approval processes.
Hard Money Loans in California
Hard money loans in California are referred to in a variety of ways, from private money loans to bridge loans. Our asset-based funding is meant to help clients access the capital they need, when they need it. We're the wise choice for any investor hoping to finance a real estate transaction. Sunset Equity provides hard money loans that have been secured by residential and commercial real estate for business purposes. If you own real estate property and require immediate capital, our team of experts can help you acquire the necessary financing within just a few weeks. We're the most reliable hard money lender in California, and our seasoned professionals are committed to providing you with the guidance and financing you need for any upcoming real estate acquisitions. All of our loans are funded with private investor capital, and secured by residential and commercial properties across California.
How Do I Get Approved for a California Hard Money Loan?
If you're looking for a private money loan in California, we'll help you find the financing that best suits your needs. During our  application process, we base our approval on the equity in the property. We provide hard money loans in California to individuals, corporations, and foreign citizens. Looking to invest in single-family homes, apartments, or commercial buildings? With equity-based approval processes, even those with low credit or bankruptcies and foreclosures can secure financing. Many of our hardworking clients have previously found themselves unable to acquire traditional finance thanks to unfortunate circumstances .Sunset Equity is committed to helping clients  access the capital they need. We don't focus our lending processes on past situations like short sale, poor credit, divorce, or foreclosures. We've provided hard money loans to investors from around the world, including foreign nationals.
Sunset Equity works diligently to structure hard money loans on a case by case basis, creating loans with your interests in mind. This means our clients receive funding under the best terms available for their current situation or circumstances. We can help you acquire the financing you need to immediately begin your business venture. Looking for private hard money loans in San Diego and Los Angeles, California? As a direct hard money lender, we can finance bridge loans for periods of 12 months or less. We finance up to 70 percent loan to value ratios for our clients, making it easy for savvy investors to capitalize on a solid business opportunity when it arises.
What Types of Properties DoesSunset Equity Lend On?
Whether you're looking to acquire financing for residential properties or commercial buildings, we can help you access the California hard money loans you need to get started. We lend on a variety of properties. Interested in residential real estate transactions? From single-family homes to condominiums, apartment buildings to duplexes, we'll help you acquire the financing you need for your residential business pursuits.
Investors interested in hard money loans for commercial properties can find the financing they need with Sunset Equity. From retail spaces, office units, multifamily rentals. hospitality and industrial real estate transactions, we are experienced in lending to a variety of real estate disciplines. Let us help you acquire the capital required for your real estate aspirations. Corporations, trusts, and small business owners often pursue hard money loans for their commercial property expansion needs. With years of experience and hundreds of satisfied clients, we understand the needs and desires of business owners and investors.
Interested in starting your own home flipping business? Our California hard money loans have helped investors finance a variety of fix and flip ventures, from rehabbing to remodels to buy-and-holds and everything in between. If you're buying a short sale home or REO, our private money loans will enable you to fix up the property in question to sell or hold onto for rental purposes.
Hard money loans allow individual investors or corporations to invest in real estate transactions that might go unapproved by traditional lenders. From hotel buildings, apartment complexes, shopping centers, restaurants, and more, we have helped finance a variety of commercial properties, helping hardworking business owners rehabilitate or expand their properties to ensure continued success.
Our financing options allow for marketplace flexibility, allowing our clients to capitalize on a variety of property types:
Fix and Flip Loans
Bridge Loans
Residential Rehab Loans
Commercial Rehab Loans
Industrial Real Estate Transactions
Multi-Family Units
We pride ourselves on providing the best service in the lending industry. With prompt and courteous service, our clients are assured quick financing and easy terms. Get started on a great real estate opportunity today with our easy loan terms.
Reasonable Rates on California Hard Money Loans
 We provide real estate financing and private funding under easy terms, with low interest rates starting at 7.99 percent. Act quickly on a real estate investment in California with private funding fromSunset Equity. We charge no prepayment penalties or junk fees that you may encounter with other lending companies. Our team is carefully trained to expedite the lending process for each client, ensuring you get the money you need, when you need it.
Your Trusted California Hard Money Lender
 As a direct subprime lender, Sunset Equity built a reputation as a reliable and trustworthy mortgage investor. W have funded over $250 million in hard money loans over the past decade, serving the  lending needs of real estate professionals throughout the Golden State of California.
Why Clients Choose Us
Real estate investors in California know they can trust and count on Sunset Equity to provide the essential funding needed for a variety of real estate transactions. We are a direct, premier hard money lender in California with proficiency in funding commercial and residential loans in Los Angeles, Fresno, San Francisco, San Jose, Anaheim, Irvine and all other surrounding areas. Our unique approach of financing using private capital allows speed and flexibility that traditional banking environments cannot provide. Additionally, we have a great understanding of the real estate market in California and are headquartered in  Los Angeles. 
Our clients choose Sunset Equity for our exemplary performance, fast delivery, and trustworthy service. Our immediate access to capital enables us to provide a fast and easy loan process to our clients. We use a private, secured loan application process to provide 24 hour loan approvals and closings in less than a week. With California hard money lending, you can access the necessary funds in a much quicker manner and, ensuring that you can take advantage of opportunities as they arise.
As a direct hard money lender, we have the capability to process, underwrite and fund every loan in our office. This allows for less paperwork before funding your loan, thereby saving you time and money by streamlining the application process. Our step-by-step guidance ensures you are protected every step of the way, and our seasoned professionals are committed to answer any  questions you may have about the real estate financing process. If you've been turned down by a bank or traditional lender, let us help you access the financing you need. Because our underwriting guidelines are focused on equity, not borrower credit, we can accept borrowers with prior foreclosures, bankruptcies, and low credit scores.
Sunset Equity provides hard money loans to its clients in California with the best customer service in the industry. We serve investing professionals that are interested in real estate opportunities not accessible for financing through conventional lending methods. We have a proven track record of success with over $250 million in loans funded.  Our company is "A+" rated with the Better Business Bureau (BBB) and is a five-star reviewed lender on Google, Yelp, Yahoo! and Bing — showing that we have earned our reputation of delivering as promised. In a constantly evolving marketplace, Sunset Equity is dedicated to meeting the hard money needs of our clients up and down the state of California.
Please call us at 323-319.3909 to get any question answered or visit our website for your next hard money loan.  Learn more about California hard money loans and begin working towards your real estate goals today.
General Terms and Conditions
We have  the most favorable terms in the industry.  Our customers will never be penalized for paying  a loan off early or be hassled with "junk fees" and ridiculous terms.  Call or apply now and see just how great our terms are.  It's fast, easy and most important- free!  
NOTE: All loans are secured by real estate only.
Experience Matters
Since its inception in 2007, Sunset Equity has funded hundreds of millions of dollars in loans secured by real estate.  As a direct, licensed hard money lender, our clients can count on us to deliver fair terms and fund quickly.  We work with all types of borrowers and understand even the most complex scenarios.   In most cases, Sunset Equity is faster and more cost effective than the competition.  We have the capital, expertise, and knowledge to fund your residential or commercial  loans.
Sunset Equity is a direct premier hard money lender that utilizes its own investor capital and is licensed in California, Arizona, and Minnesota.  As a direct hard money lender, we process, underwrite and fund all hard money loans in our office which saves our clients time and money. We understand real estate hard money lending and have a proven track record as an "A+" rated company with the Better Business Bureau and a 5-star rated lender on Google and Yelp. We have funded over $250M in hard money loans to hundreds of satisfied borrowers, brokers and real estate professionals.