We are a private money lender with over a decade of proven success.  We provide a contruction and or rehab product with NO interest on construction holdback. We have funded all types of projects including fix and flip, commercial, and ground up construction ventures.  Sunset Equity Funding is an equity based lender that has the ability to fund quickly and  take care of your private money needs quickly and efficiently.  We are licensed through the California Department of Business Oversight and we are proud  to be an A+ Accredited Business with the BBB and a 5-Star rated Google and Yelp mortgage lender




Fast Approval and Funding





1. Apply Online
It takes less than 10 minutes to complete our simple, online loan application in order to get the answers you need.
2. Get Approval
Within 24 hours of receipt of your loan application, we will provide you a written offer disclosing all terms in a clear, easy to understand manner.

3. Loan Funded
In a matter of days, not weeks like most lenders, the loan is funded through escrow and funds wired to you directly.
4. Pay Monthly
You make monthly payments to us via mail, phone or direct deposit.  It's that easy.
Great Rates
Rates starting at 7.99%, up to 90% LTV and 1.75 lender points with no prepayment penalties.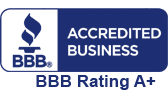 Reputation Matters
We are proud to be a Better Business Bureau "A+" rated Accredited Business since 2010.
Clients Love Us
We are a premier 5-star rated lender on Google and Yelp for a reason. We deliver as promised.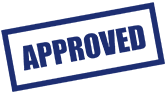 We Can Help
Poor credit, bankruptcy, foreclosure, self-employed or foreign national?  No problem!
Frequently Asked Questions
What is a private money loan?
A private money loan is a specific type of asset-based financing where a borrower receives funds secured by equity in real estate.  A California private money lender like Sunset,  is mainly focused on the equity in real estate as oppose to other traditional factors. Our private money loans are used for projects lasting anywhere from one to three years.
How long does the loan process take?
Because we are a direct hard money lender, we typically can approve loans in 1 hours and fund loans within 24 hours of receiving a complete packaget.  Our automated private money loan process and direct access to capital allows for quick decisions and funding.
What if I have a low credit score?
Sunset Equity focuses mainly on the equity in the property to secure the loan so we are able to look beyond borrower past circumstances.  We will make every attempt to structure a private money loan and work directly with you to ensure you get the funding you need at the best terms possible.
It's simple.  You can either complete our online loan submission, email or call us directly.  We find it is easiest to talk through your loan scenario as we can determine in a matter of minutes, once we have a few simple questions answered, if we can help.
What types of loans do you do?
We fund private money loans secured by residential and commercial real estate for business purposes only.  This includes purchases for investment properties and loans for business purposes.  As a direct California private money lender, we also fund bridge loans for 12 months or less.  Contact us directly with your scenario to see if you qualify.
How do I know what my rate will be?
All of our California hard money loans have fixed, interest-only rates starting at 8%.  Sunset  needs minimal information from you in order to provide you a written offer.  It's fast, easy and FREE to apply so start now.
      What We Lend On

Single Family Residence
Condominium / Apartment
Duplex, Triplex, Quadraplex
Office and Retail
Multi-Family
Storage, Hospitality, Industrial
Funding for Senior and Junior Deeds of Trust.
Investors will acquire an interest in Sunset Equity Funding by virtue of recording financing statement against all assets of the Company. However, this offering is only made to sophisticated individuals who qualify as "accredited investors within the meaning of Regulation D under the Securities Act. An "accredited investor is defined in Rule 501 of Regulation D.
Recently Funded Transactions